Blown Away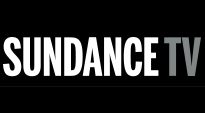 | Time | Day |
| --- | --- |
| No airtimes found. | |
Blown Away is a 1994 action film starring Jeff Bridges and Tommy Lee Jones. It was directed by Stephen Hopkins.
Ryan Gaerity (Tommy Lee Jones), an Irish terrorist, escapes from his cell in a castle prison in Northern Ireland.
In faraway Boston, meanwhile, Lt. Jimmy Dove (Jeff Bridges) is a veteran disposal technician for the police bomb squad. He irritates his captain, partner and everyone else when he plays hero and disarms explosives.
Nobody, except for his uncle Max (played by Jeff's real life father Lloyd Bridges), knows of Jimmy's dark past. Originally from Belfast, Northern Ireland, Jimmy's actual name is Liam McGivney. He had been friends and partners with Gaerity, who, unbeknownst to Liam, was a freelance terrorist. After a botched attempt to stop Gaerity led to the bomber's imprisonment and the death of his girlfriend (Gaerity's sister), Liam fled to Boston and became Jimmy Dove.
Gaerity comes to Boston to seek vengeance against Jimmy, who is semi-retired but working as an instructor. Gaerity begins taunting his old protégé with threats and his homemade explosives and causing the deaths of Jimmy's colleagues Blanket, Cortez and Rita.

Portions from Freebase, licensed under CC-BY and Wikipedia
licensed under the GFDL