Big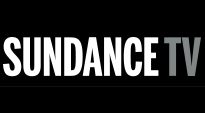 | Time | Day |
| --- | --- |
| No airtimes found. | |
Big is a 1988 romantic comedy film directed by Penny Marshall and stars Tom Hanks as Josh Baskin, a young boy who makes a wish "to be big" to a magical wishing machine and is then aged to adulthood overnight. The film also stars Elizabeth Perkins, and Robert Loggia and was written by Gary Ross and Anne Spielberg.
Big was the latest, and most successful, of a series of age-changing comedies produced in the late 1980s; the others being: Like Father Like Son (1987), 18 Again! (1988), Vice Versa (1988), the Italian film Da grande (1987).
After being told he is too short for a carnival ride while attempting to impress an older girl (Kimberlee M. Davis), 12-year-old Josh Baskin (David Moscow) from Cliffside Park, New Jersey goes to a wishing machine called Zoltar Speaks, and wishes that he was "big." His wish is granted, but he finds out that the machine is unplugged, and backs away. By the next morning he is shocked to discover that he has been transformed into a 30-year-old man (Tom Hanks), and when he goes back to the wishing machine he finds that the carnival has already left.

Portions from Freebase, licensed under CC-BY and Wikipedia
licensed under the GFDL