Before The Devil Knows You're Dead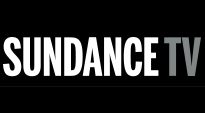 Before the Devil Knows You're Dead is a 2007 crime drama written by Kelly Masterson and directed by Sidney Lumet, his last feature film before he died in 2011. The film stars Philip Seymour Hoffman, Ethan Hawke, Marisa Tomei, and Albert Finney. The title comes from the Irish saying: "May you be in heaven a full half-hour before the devil knows you're dead." The film unfolds non-linearly, repeatedly going back and forth in time, with some scenes shown from various points of view.
The film received critical acclaim, and was selected as one of 2007′s ten most influential American films by the American Film Institute at the 2007 AFI Awards.
Note: The story is explained here in its chronological order, rather than as it is presented in the film.
Andy Hanson (Philip Seymour Hoffman) is a finance executive at a real estate firm in New York City. Facing an upcoming audit, which he knows will reveal that he has embezzled thousands from his employer, Andy decides to escape to Brazil (which the film claims has no extradition treaty with the United States), but desperately needs money to establish himself in Rio.

Portions from Freebase, licensed under CC-BY and Wikipedia
licensed under the GFDL