Beautiful Girls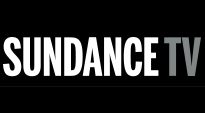 | Time | Day |
| --- | --- |
| No airtimes found. | |
Beautiful Girls is a 1996 American film directed by Ted Demme and starring Matt Dillon, Lauren Holly, Timothy Hutton, Rosie O'Donnell, Martha Plimpton, Natalie Portman, Michael Rapaport, Mira Sorvino, and Uma Thurman.
Willie Conway goes home for his high school class reunion. He is at a crossroads in his life. He can't decide if he should marry his girlfriend. He can't decide if he should quit his music and take a job as a salesman. Over the course of the film, he spends time with his old friends who are all at similar crossroads. By the end they all discover what it is that they want.
Screenwriter Scott Rosenberg was living in Boston, waiting to see if Disney would use his script for Con Air. He said in an interview, "It was the worst winter ever in this small hometown. Snow plows were coming by, and I was just tired of writing these movies with people getting shot and killed. So I said, 'There is more action going on in my hometown with my friends dealing with the fact that they can't deal with turning 30 or with commitment' – all that became Beautiful Girls". Originally, James L.

Portions from Freebase, licensed under CC-BY and Wikipedia
licensed under the GFDL