Barton Fink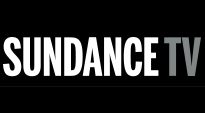 | Time | Day |
| --- | --- |
| No airtimes found. | |
Barton Fink is a 1991 American film, written, directed, and produced by the Coen brothers. Set in 1941, it stars John Turturro in the title role as a young New York City playwright who is hired to write scripts for a movie studio in Hollywood, and John Goodman as Charlie, the insurance salesman who lives next door at the run-down Hotel Earle.
The Coens wrote the screenplay in three weeks while experiencing difficulty during the writing of another film, Miller's Crossing. Soon after Miller's Crossing was finished, the Coens began filming Barton Fink, which had its premiere at the Cannes Film Festival in May 1991. In a rare sweep, Barton Fink won the Palme d'Or prize, as well as awards for Best Director and Best Actor (Turturro). Although it was celebrated almost universally by critics and nominated for three Academy Awards, the movie grossed only $6,000,000 at the box office – two-thirds of its estimated budget.
The process of writing and the culture of entertainment production are two prominent themes of Barton Fink. The world of Hollywood is contrasted with that of Broadway, and the film analyzes superficial distinctions between high culture and low culture.

Portions from Freebase, licensed under CC-BY and Wikipedia
licensed under the GFDL