Barry Lyndon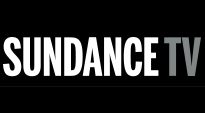 | Time | Day |
| --- | --- |
| No airtimes found. | |
Barry Lyndon is a 1975 British-American period romantic war film produced, written, and directed by Stanley Kubrick. The film is based on the 1844 novel The Luck of Barry Lyndon by William Makepeace Thackeray which recounts the exploits of an 18th century Irish adventurer. Ryan O'Neal stars as Barry Lyndon.
The film had a modest commercial success and a mixed critical reception; it is now seen as one of Kubrick's finest films. Barry Lyndon was part of Time magazine's poll of the 100 best films in 2005 as well as the Village Voice poll conducted in 1999, and tied for #27 in Sight and Sound's 2002 film critics poll. Director Martin Scorsese has cited Barry Lyndon as his favorite Kubrick film and quotations from it appear in such disparate works as Ridley Scott's The Duellists, Scorsese's The Age of Innocence, Wes Anderson's Rushmore and Lars von Trier's Dogville.
An omniscient (though unreliable) narrator (voiced by Michael Hordern) informs us that in 1750s Ireland, the father of Redmond Barry (Ryan O'Neal) is killed in a duel over a disputed horse sale. The widow (Marie Kean), disdaining offers of marriage, devotes herself to her only son.

Portions from Freebase, licensed under CC-BY and Wikipedia
licensed under the GFDL