Bad Lieutenant: Port of Call New Orleans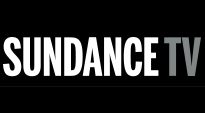 | Time | Day |
| --- | --- |
| No airtimes found. | |
The Bad Lieutenant: Port of Call New Orleans is a 2009 crime drama film directed by Werner Herzog and starring Nicolas Cage.
The film premiered on September 9, 2009 at the 66th Venice International Film Festival where it won the Christopher D. Smithers Foundation Special Award for Herzog. It opened in general release in the United States on November 20, 2009.
The film takes its title from Abel Ferrara's 1992 film, Bad Lieutenant; however, according to Herzog, the film is neither a sequel nor a remake, but a rethought.
Terrence McDonagh is a New Orleans Police Sergeant. While cleaning out a locker after Hurricane Katrina, he notices that a prisoner may not have been transferred. When he finds the prisoner about to drown, he mocks him before eventually jumping in the water to save him. He is promoted to lieutenant and given a medal for his work, but has suffered a serious back injury because of the rescue. As a result, he is prescribed Vicodin which he will most likely need to take for the rest of his life to manage the pain.
The film moves ahead six months. McDonagh is now not only addicted to painkillers, but is habitually using several other drugs including cocaine and cannabis.

Portions from Freebase, licensed under CC-BY and Wikipedia
licensed under the GFDL