Bad Boys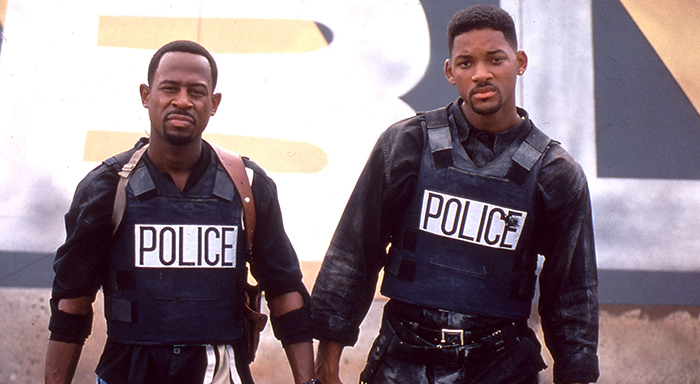 | Time | Day |
| --- | --- |
| No airtimes found. | |
Bad Boys is a 1995 American action-comedy film directed by Michael Bay in his directorial debut, and produced by Don Simpson and Jerry Bruckheimer, producers of Top Gun and Beverly Hills Cop. The film, starring Martin Lawrence and Will Smith, spawned a 2003 sequel, Bad Boys II.
Marcus Burnett (Martin Lawrence) and Mike Lowrey (Will Smith) are best friends and detectives in the narcotics division of the Miami-Dade Police Department. One night, $100 million of seized heroin is stolen from a secure police vault. This is a major blow to Burnett and Lowrey, because it was the biggest drug bust of their careers. Internal Affairs thinks that it was an inside job and warns Miami PD that if they do not recover the drugs in five days, the narcotics division will be shut down.
One thief, a former cop named Eddie Domínguez, is found dead at a suite at the Biltmore Hotel, shot to death by his boss, French drug kingpin Fouchet. Fouchet also kills an escort, Maxine "Max" Logan, who was hired by Eddie. It is revealed that she is also one of Lowrey's ex-girlfriends and one of his major informants.

Portions from Freebase, licensed under CC-BY and Wikipedia
licensed under the GFDL