Babel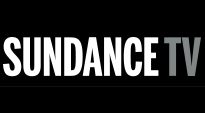 | Time | Day |
| --- | --- |
| No airtimes found. | |
Babel is a 2006 international drama film directed by Alejandro González Iñárritu and written by Guillermo Arriaga, starring an ensemble cast. The multi-narrative drama completes Iñárritu's Death Trilogy, following Amores perros and 21 Grams.
The film portrays multiple stories taking place in Morocco, Japan, Mexico and the United States. It was an international co-production among companies based in France, Mexico and the US. The film was first screened at the 2006 Cannes Film Festival, and was later shown at the Toronto International Film Festival and the Zagreb Film Festival. It opened in selected cities in the United States on October 27, 2006, and went into wide release on November 10, 2006. On January 15, 2007, it won the Golden Globe Award for Best Motion Picture — Drama. It was nominated for seven Academy Awards, including Best Picture, Best Director, and two nominations for Best Supporting Actress and won for Best Original Score.
Babel focuses on four interrelated sets of situations and characters, and many events are revealed out of sequence. The following plot summary has been simplified, and thus does not reflect the exact sequence of the events on screen.

Portions from Freebase, licensed under CC-BY and Wikipedia
licensed under the GFDL