Awake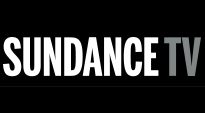 Awake is a 2007 American crime/supernatural/conspiracy thriller written and directed by Joby Harold. It stars Hayden Christensen, Jessica Alba, Terrence Howard and Lena Olin. The film was released in the United States and Canada on November 30, 2007.
Capital-investment firm chief Clay Beresford (Hayden Christensen) is in love with a woman named Sam (Jessica Alba) but is unwilling to tell his mother (Lena Olin) of their relationship. We later find out this is due to Sam being his mother's personal assistant. Clay suffers from a heart condition that requires a heart transplant to be carried out by Dr. Jack Harper (Terrance Howard) who had previously saved his life and is now his good friend. His mother and her boyfriend, a famous surgeon, try to dissuade him from going through the operation, due to Dr. Harper's spotty medical history. In the interim, he has to disclose his relationship with his fiancée, Sam. Clay's mother does not take kindly to Clay's haste and asks him to wait until he is older.
Clay becomes upset and leaves with Sam, and asks Dr. Harper to arrange a wedding. They marry privately at midnight. Clay then goes to the hospital for the operation.

Portions from Freebase, licensed under CC-BY and Wikipedia
licensed under the GFDL