As Good as It Gets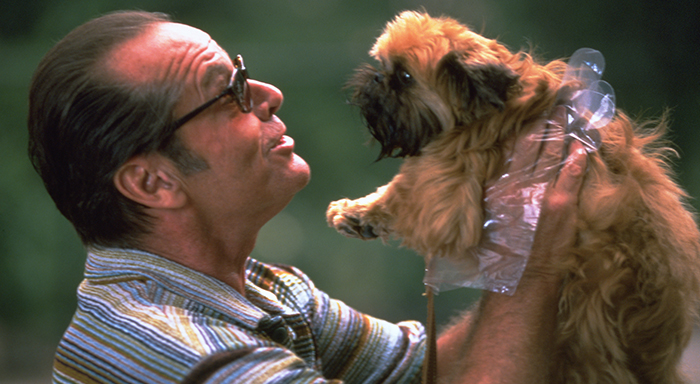 | Time | Day |
| --- | --- |
| No airtimes found. | |
As Good as It Gets is a 1997 American romantic comedy film directed by James L. Brooks and produced by Laura Ziskin. It stars Jack Nicholson as a misanthropic, obsessive-compulsive novelist, Helen Hunt as a single mother with an asthmatic son, and Greg Kinnear as a gay artist. The screenplay was written by Mark Andrus and James L. Brooks.
Jack Nicholson and Helen Hunt won the Academy Award for Best Actor and Academy Award for Best Actress, respectively, making As Good As It Gets the latest film to win both of the lead acting awards, and the first since 1991. It is ranked 140th on Empire magazine's "The 500 Greatest Movies of All Time" list.
Melvin Udall is a misanthrope who works at home as a best-selling novelist in New York City. He suffers from obsessive-compulsive disorder which, paired with his misanthropy, alienates nearly everyone with whom he interacts. He eats breakfast at the same table in the same restaurant every day using disposable plastic utensils he brings with him due to his pathological mysophobia. He takes an interest in his waitress, Carol Connelly (Helen Hunt), the only server at the restaurant who can tolerate his behavior.

Portions from Freebase, licensed under CC-BY and Wikipedia
licensed under the GFDL