Appaloosa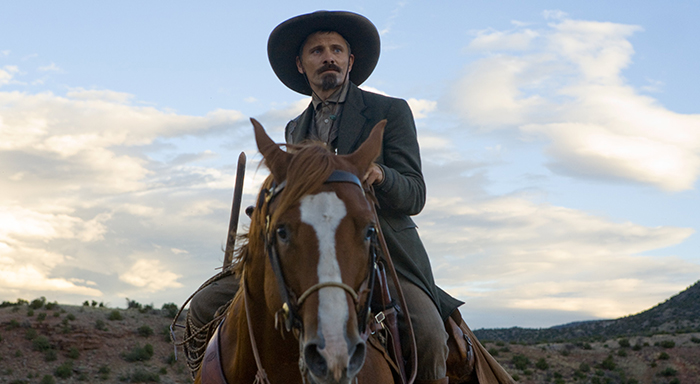 | Time | Day |
| --- | --- |
| No airtimes found. | |
Appaloosa is a 2008 American Western film based on the 2005 novel of the same name by crime writer Robert B. Parker. The film was directed by Ed Harris and co-written by Harris and Robert Knott. Appaloosa stars Harris alongside Viggo Mortensen, Renée Zellweger and Jeremy Irons. The film premiered in the 2008 Toronto International Film Festival, was released in select cities on September 19, 2008 and expanded into wide-release on October 3, 2008.
The movie shares some narrative similarities with the 1959 Western Warlock, directed by Edward Dmytryk and starring Henry Fonda, Anthony Quinn and Richard Widmark. There is also a 1966 Western named The Appaloosa which stars Marlon Brando, but the two films are unrelated.
In 1882, the small western town of Appaloosa, New Mexico, is being terrorized by local rancher Randall Bragg (Jeremy Irons), who killed Marshal Jack Bell (Robert Jauregui) and two of his deputies in cold blood when they came to his ranch to arrest two of Bragg's ranch hands. The town decides to hire lawman and town-tamer Virgil Cole (Ed Harris) and his deputy, Everett Hitch (Viggo Mortensen), to protect and regain control of the town.

Portions from Freebase, licensed under CC-BY and Wikipedia
licensed under the GFDL