Angel Heart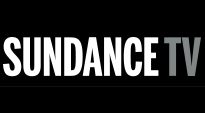 | Time | Day |
| --- | --- |
| No airtimes found. | |
Angel Heart is a 1987 American mystery horror film written and directed by Alan Parker, and starring Mickey Rourke, Robert De Niro, and Lisa Bonet. The film is adapted from the novel Falling Angel by William Hjortsberg, and is generally faithful to the novel with the exceptions being the introduction of a child of Epiphany Proudfoot conceived at a voodoo ceremony by "a devil", and that the novel never leaves New York City, whereas much of the action of the film occurs in New Orleans.
A highly atmospheric film, Angel Heart combines elements of film noir, hard-boiled detective stories and horror.
The movie opens in New York City, in January 1955. Harry Angel (Mickey Rourke), a downtrodden but competent private investigator is contacted by an attorney named Herman Winesap (Dann Florek) and instructed to meet a client named Louis Cyphre (Robert DeNiro) in a Harlem church. Cyphre, an elegant but mysterious man with long, manicured fingernails, tells Angel about a once-popular big band crooner named Johnny Favorite who was drafted during World War II and suffered severe neurological trauma in action.

Portions from Freebase, licensed under CC-BY and Wikipedia
licensed under the GFDL