Amreeka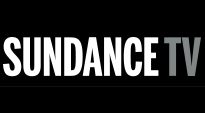 | Time | Day |
| --- | --- |
| No airtimes found. | |
Amreeka is a 2009 American/Canadian/Kuwaiti independent film written and directed by first-time director Cherien Dabis. It stars Nisreen Faour, Melkar Muallem, Hiam Abbass, Alia Shawkat, Yussuf Abu-Warda, Joseph Ziegler, and Miriam Smith.
Amreeka documents the lives of a Palestinian American family in both the West Bank and Post-9/11 suburban Chicago. It premiered at the 2009 Sundance Film Festival and opened to critical praise at a number of other important venues. National Geographic Entertainment bought all theatrical and home entertainment rights to Amreeka after its debut at Sundance.
Muna Farah (Nisreen Faour) is a divorced Palestinian Christian mother raising her teenage son Fadi (Melkar Muallem). She works for a bank in Ramallah, part of the West Bank, Palestinian territories. Each day after work, Muna picks up Fadi from school and crosses through an Israeli checkpoint in order to get to their home in Bethlehem. She lives with her aging mother and has occasional visits from her brother Samer. One day after arriving home, Muna discovers that she has been awarded an American green card through the lottery.

Portions from Freebase, licensed under CC-BY and Wikipedia
licensed under the GFDL