American Gigolo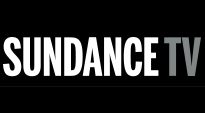 | Time | Day |
| --- | --- |
| No airtimes found. | |
American Gigolo is a 1980 American crime drama film, written and directed by Paul Schrader. It is informally considered the first installment in his "lonely man" trilogy, preceding Light Sleeper (1992) and The Walker (2007).
Julian Kaye (Richard Gere) is a male escort in Los Angeles whose job supports his expensive taste in cars, stereophonic equipment, and clothes. He is, at times, blatantly narcissistic and superficial; however, he claims to take some pleasure in his work from being able to sexually satisfy women.
When on an assignment for his primary procuress, Anne (Nina Van Pallandt), he meets Michelle Stratton (Lauren Hutton), the unhappy wife of a local politician, who becomes interested in him. Julian's other pimp, Leon (Bill Duke), sends him to the house of a financier, Mr. Rheiman, who asks Julian to physically abuse and have sex with his wife while he watches them.
As Julian begins to get to know Michelle, he learns that the financier's wife, Mrs. Rheiman, was murdered. Los Angeles Police Department Detective Sunday (Hector Elizondo) investigates Julian as a primary suspect.

Portions from Freebase, licensed under CC-BY and Wikipedia
licensed under the GFDL