All the President's Men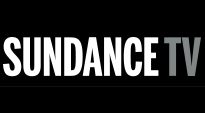 | Time | Day |
| --- | --- |
| No airtimes found. | |
All the President's Men is a 1976 Academy Award-winning political thriller film based on the 1974 non-fiction book of the same name by Bob Woodward and Carl Bernstein, the two journalists investigating the Watergate scandal for The Washington Post. The film starred Robert Redford and Dustin Hoffman as Woodward and Bernstein, respectively; it was produced by Walter Coblenz, written by William Goldman, and directed by Alan J. Pakula.
In June 1972, a security guard (Frank Wills, playing himself) at the Watergate complex finds a door kept unlocked with tape. The police arrive where they find and arrest five burglars in the Democratic National Committee headquarters within the complex. The next morning, The Washington Post assigns new reporter Bob Woodward to the local courthouse to cover the unimportant story.
Woodward learns that the five men—four Cuban-Americans from Miami and James W. McCord, Jr.—had bugging equipment and have their own "country club" attorney. McCord identifies himself in court as having recently left the Central Intelligence Agency, and the others also have CIA ties. The reporter connects the burglars to E.

Portions from Freebase, licensed under CC-BY and Wikipedia
licensed under the GFDL