A Perfect Murder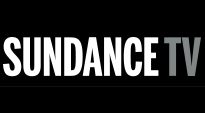 | Time | Day |
| --- | --- |
| No airtimes found. | |
A Perfect Murder is a 1998 American thriller film directed by Andrew Davis and starring Michael Douglas, Gwyneth Paltrow and Viggo Mortensen. It is a modern remake of Alfred Hitchcock's 1954 film Dial M for Murder, though the characters' names are all changed, and over half the plot is completely rewritten and altered. Loosely based on the play by Frederick Knott, the screenplay was written by Patrick Smith Kelly.
Steven Taylor (Michael Douglas) is a Wall Street hedge fund manager whose investments and speculations allow him to live an extravagant upper class lifestyle with his much younger wife Emily (Gwyneth Paltrow). Unfortunately for Taylor his illegal investments are unraveling, to alleviate the pressure being put on him by large upcoming margin payments he will need his wife's personal fortune (roughly 100 million dollars) to maintain that status and lifestyle.
Emily seems a faithful wife but in reality she is having an affair with a painter David Shaw (Viggo Mortensen) and is considering leaving her husband. Emily thinks she is safe, but Steven knows everything about the affair.

Portions from Freebase, licensed under CC-BY and Wikipedia
licensed under the GFDL