A Film With Me In It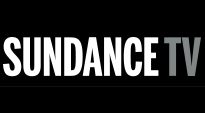 | Time | Day |
| --- | --- |
| No airtimes found. | |
A Film With Me In It is a 2008 Irish black comedy film directed by Ian Fitzgibbon, written by and starring Mark Doherty.
Doherty plays an unsuccessful actor and clarinet player who ends up with a large number of dead bodies on his hands. Together with his friend Pierce (Dylan Moran), they attempt to escape their predicament by re-writing the day's events as if it were a film. As the body count mounts, they pitch ideas back and forth desperately searching for a way out.
Cameos by Irish director Neil Jordan, and actor Jonathan Rhys Meyers.
The film was shot in the Dublin 4 area.
Michael Dwyer of the Irish Times gave the film 4 stars out of 5 and described it as "Withnail & I reworked by Joe Orton".
It was nominated for six Irish Film and Television Awards IFTA including best film, best actor (Dylan Moran) and best screenplay (Mark Doherty) but did not win, with the film Hunger winning in six of eight categories in which it was nominated.
It won the Special Jury Prize at the 28th International Istanbul Film Festival in Turkey.

Portions from Freebase, licensed under CC-BY and Wikipedia
licensed under the GFDL