A Few Good Men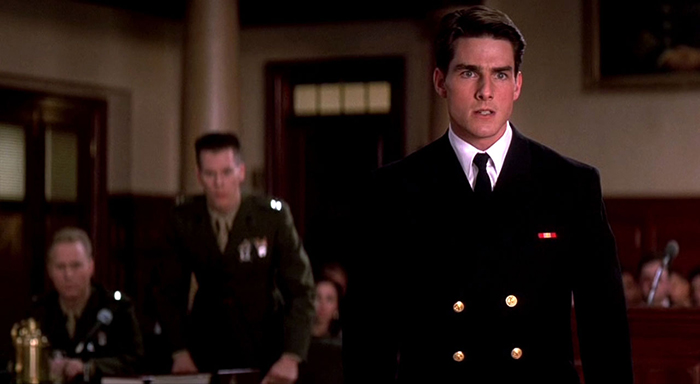 | Time | Day |
| --- | --- |
| No airtimes found. | |
A Few Good Men is a 1992 American drama film directed by Rob Reiner and starring Tom Cruise, Jack Nicholson, and Demi Moore. It was adapted for the screen by Aaron Sorkin from his play of the same name. A courtroom drama, the film revolves around the court martial of two U.S. Marines charged with the murder of a fellow Marine and the tribulations of their lawyer as he prepares a case to defend his clients.
Lieutenant Junior Grade Daniel "Danny" Kaffee (Tom Cruise), is an inexperienced U.S. Navy Judge Advocate General's Corps lawyer who leads the defense in the court-martial of two Marines, Private First Class Louden Downey (James Marshall) and Lance Corporal Harold Dawson (Wolfgang Bodison), who are accused of having murdered a fellow Marine of their unit, PFC William Santiago (Michael DeLorenzo), at the Guantanamo Bay Naval Base in Cuba, which is under the command of Col. Nathan R. Jessep (Jack Nicholson).
Santiago compared unfavorably to his fellow Marines, had poor relations with them and failed to respect the chain of command.

Portions from Freebase, licensed under CC-BY and Wikipedia
licensed under the GFDL