A Complete History Of My Sexual Failures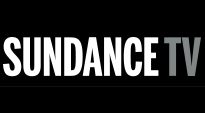 | Time | Day |
| --- | --- |
| No airtimes found. | |
A Complete History of My Sexual Failures is a British documentary film from 2008. It was directed by Chris Waitt who also starred as the main character and composed some of the music. The film was part of the "World Cinema Documentary Competition" at the 2008 Sundance Film Festival.
Filmmaker Chris Waitt sets out on a quest to find out why his romantic relationships have ended in complete failure. Tracking down most every one of his former lovers, he finds a general resentment, stemming from his constant unreliability. He then sets out to test different approaches that will prepare him for true love, and a lasting relationship.
Reviews of the movie were mixed, with Rotten Tomatoes giving the film 56%. Dennis Harvey, writing for Variety, was generally positive, and commended Waitt for his willingness "to appear a complete (though endearing) ass", while suspecting he was not quite as dumb as he appeared. The Independent, The Independent On Sunday, The Times, The Financial Times and The Sun all gave the movie four stars.

Portions from Freebase, licensed under CC-BY and Wikipedia
licensed under the GFDL