A Christmas Tale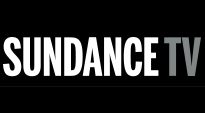 A Christmas Tale (French: Un conte de Noël) is a 2008 French comedy-drama film by Arnaud Desplechin, starring Catherine Deneuve, Jean-Paul Roussillon, Mathieu Amalric, Anne Consigny, Melvil Poupaud, Emmanuelle Devos and Chiara Mastroianni. It tells the story of a family with strained relationships which gathers at the parents' home for Christmas, only to learn that their mother has leukemia. It was in competition for the Palme d'Or at the 2008 Cannes Film Festival.
Junon Vuillard is Abel Vuillard's wife, and the iron-willed matriarch of the Vuillard family. Junon held her family together through many tough times, and although her willpower helped the family survive and prosper, it also has left many bad feelings among her children. Junon is still a handsome woman, and though her husband (who owns a small fabric dying plant) has become obese and clearly aged, he retains a remarkable clarity, acceptance, tolerance, and unconditional love for his family, and it is clear that he and their love for each other is the lynchpin that holds an otherwise fragmented family together, albeit uneasily.
The couple has three children, all grown and in their 30s.

Portions from Freebase, licensed under CC-BY and Wikipedia
licensed under the GFDL