25th Hour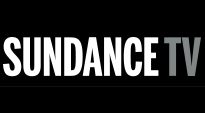 25th Hour is a 2002 American drama film directed by Spike Lee and is based on the novel The 25th Hour written by David Benioff, who also wrote the screenplay. The film stars Edward Norton, Philip Seymour Hoffman, Barry Pepper, Rosario Dawson, Anna Paquin and Brian Cox.
A canary yellow vintage Super Bee pulls up short on a New York City street, and Monty Brogan gets out with his buddy Kostya to look at a dog lying in the road. The animal was mauled in a fight and Monty intends to shoot him but changes his mind after he looks him in the eye and decides to take him to a nearby clinic instead.
Fast forward to late 2002, and Monty is about to begin serving a 7 year prison sentence for dealing drugs. He sits in the park with his dog, Doyle, thinking of his last day of freedom. He plans to meet his childhood friends Jacob Elinsky and Frank Slaughtery that night at a club with his girlfriend Naturelle. Frank, his best friend since they were both three, is a hot shot investment banker on Wall Street. Jacob is an introverted high school teacher from a privileged family, with a crush on one of his 11th grade students.

Portions from Freebase, licensed under CC-BY and Wikipedia
licensed under the GFDL