"SundanceTV Talks" Panels to Focus On Feature, Documentary and Short Indie Filmmaking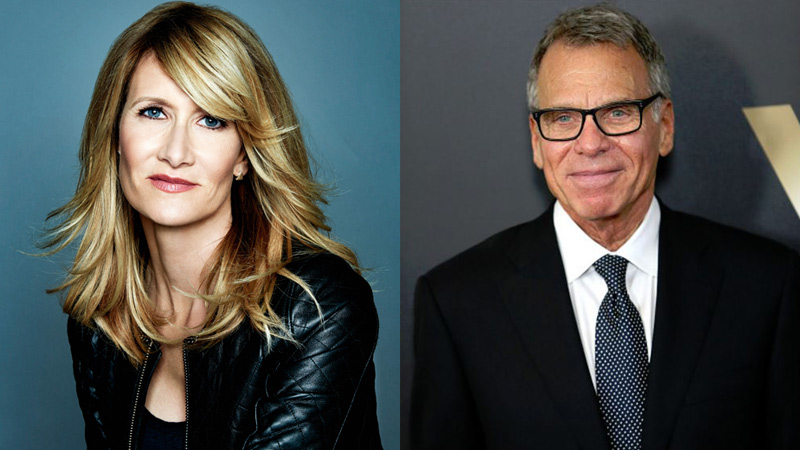 Visitors to Park City in the coming weeks can celebrate the entertainment industry at the Sundance Film Festival with daily panels featuring accomplished and up-and-coming filmmakers, celebrity guests, and a variety of experienced tastemakers, hosted at the SundanceTV HQ at 268 Main Street. in Park City. See the upcoming list of panels below, and add them to your festival game plan.
Panel Title: CLOSE UP WITH THE HOLLYWOOD REPORTER: INDIE ACTORS
Date: Sat., Jan. 21
Time: 1PM
Description: A roundtable discussion showcasing actors talking about their success in independent film and television, what drives them and how they create their memorable characters. Moderated by The Hollywood Reporter's Matt Belloni.
WITH:
Kumail Nanjiani (The Big Sick)
Laura Dern (Wilson)
Jay Duplass (Landline, Beatriz at Dinner)
Zoe Lister-Jones (Band Aid)
Adam Pally (Band Aid)
Panel Title: CLOSE UP WITH THE HOLLYWOOD REPORTER: INDIE FILMMAKERS
Date: Sun., Jan. 22
Time: 1PM
Description: A roundtable discussion bringing together the directors, writers and producers behind some of the most memorable independent film and television series, at Sundance and beyond. Moderated by The Hollywood Reporter's Tatiana Siegel.
WITH:
Dee Rees (Mudbound)
David Permut (The Polka King)
Matthew Heineman (City of Ghosts)
Danny Strong (Rebel in the Rye)
Drake Doremus (Newness)
Michael Showalter (The Big Sick)
Panel Title: GETTING EMOTIONAL WITH DOCUMENTARY FILMMAKERS
Date: Mon., Jan. 23
Time: 1PM
Description: Sundance filmmakers discuss their new documentaries on characters who are larger than life. What challenges did they face in bringing these complex stories to screen? Sundance Now curator Thom Powers moderates a conversation that explores the process of masterful directors. Presented by Sundance Now.
WITH:
Jonathan Olshefski (Quest)
Jennifer Brea (Unrest)
Lucy Walker (Buena Vista)
Pete Nicks (The Force)
Panel Title: VISIT SEATTLE: PROJECT FIVE BY FIVE: BEHIND THE SHORT FILM SERIES
Date: Tue., Jan. 24
Time: 1PM
Description: Get a behind-the-scenes take on how five filmmakers captured the unique depth and texture of Seattle in this short film series. Moderated by Executive Producer Tim Perell.
WITH:
Clea DuVall (Taste)
Drew Christie (Scent of a Sasquatch)
Ian Cheney (The Forest and the Trees)
Martha Stephens (All at Sea)
Terence Nance (Jimi Could Have Fallen From the Sky)
Panel Title: LEGALZOOM: FROM IDEA TO DEAL
Date: Wed., Jan. 25
Time: 1PM
Description: A roundtable discussion exploring legal challenges encountered during the filmmaking process. Presented by LegalZoom. Moderated by Madhu Goel Southworth, SVP Legal & Business Affairs at AMC Networks.
WITH:
Thomas Dunlap, Partner, Dunlap, Bennett & Ludwig, LLP
Jack Turner, Producer, Give Me Future: Major Lazer in Cuba
Feras Fayyad and Steen Johannessen, Director and Co-Director, Last Men in Aleppo
Laura Dunn, Director, Look and See: A Portrait of Wendell Berry
Ramona Diaz, Director, Motherland
View photos from the 2017 Premiere category, as well as the 2017 competition categories, including U.S. Dramatic, U.S. Documentary, World Cinema Dramatic and World Documentary.