2017 Sundance Film Festival Day 7: Brigsby Bear Finds a Home; VR Expands Minds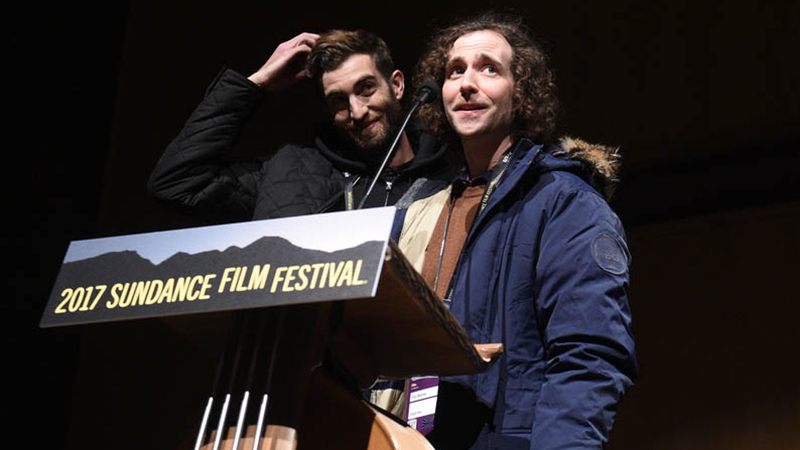 Photo courtesy of Sundance Institute.
The 2017 Sundance Film Festival is heading into the home stretch, with a quirky comedy scoring a big deal and some mind-altering virtual reality experiences hinting to the future of filmmaking.
Read more below:
• Sony Pictures Classic has acquired the offbeat comedy Brigsby Bear for $5 million. SNL cast member Kyle Mooney stars as the sole fan of the titular children's TV show who sets out to finish the story when the series is canceled. Claire Danes, Matt Walsh, Greg Kinnear and Mark Hamill also star.
• Buzzfeed reveals pop star Kesha's surprise cameo in the acclaimed Sundance film A Ghost Story. 
• The Verge takes a look at the best virtual reality experiences at Sundance.
• Neon is closing in on a deal to acquire the '80s-set hip-hop drama Roxanne Roxanne.
• Golden Exits writer/director Alex Ross Perry talks to Indiewire about making films without commercial concerns.
• The Hollywood Reporter takes a look at buzzy dramas Mudbound, Call My Name and other films they loved at Sundance.
• ScreenCrush looks at five Sundance movies to keep on your radar in 2017.
• EW has a breakdown of the best films at the 2017 festival.
• The Telegram shines a light on the films with an environmental slant at the festival.
Stay up to date with news from the 2017 Sundance Film Festival. Read the roundups from Day 1, Day 2, Day 3, Day 4, Day 5 and Day 6.