2017 Sundance Film Festival Day 4: Netflix Acquires Jessica Williams Rom-Com; Studios Play Patti Cake$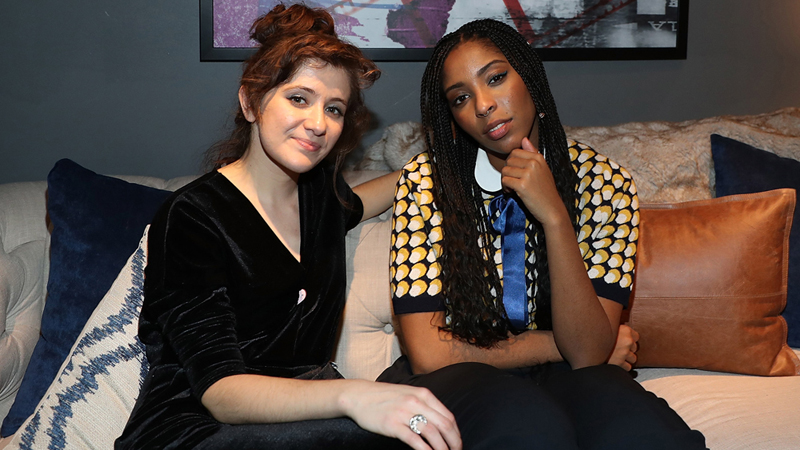 Hot on the heels of The Big Sick's big payday, Day 4 at the 2017 Sundance Film Festival found studios bidding over another potential breakout film. Read on to learn which films studios are digging deep into their pockets to buy.
• The buzzy suburban rap comedy Patti Cake$ has inspired a bidding war between several studios. Danielle Macdonald, who stars as the titular aspiring Jersey rapper, is looking to become one of the breakout stars of the 2017 festival.
• The AV Club raves about A Ghost Story, writer/director David Lowery's lyrical haunted house movie starring Casey Affleck and Rooney Mara.
• Variety takes a look at Brigsby Bear, an offbeat comedy from the mind of SNL's Kyle Mooney.
• Deadline talked to civil rights leader Dolores Huerta about Dolores, the documentary based on her life from Carlos Santana and Benjamin Bratt.
• Netflix has acquired The Incredible Jessica James, a modern romantic comedy starring Jessica Williams (The Daily Show) and Chris O'Dowd (Bridesmaids). The streaming service snapped up worldwide rights to the film ahead of its premiere at the festival.
• Indiewire reports on the winners of the Horizon Award, which offers a cash prize and mentorship opportunities for emerging filmmakers.
• The Verge reveals that Netflix has also purchased the documentary Nobody Speak: Hulk Hogan, Gawker and Trials of a Free Press.
• The Wrap says the indie rom-com L.A. Times provides a different look at "La La Land."
• To the Bone writer/director Marti Noxon shared her Sundance photo diary with Entertainment Weekly.
• Universal/Blumhouse held a secret screening of Get Out, the upcoming horror film from Key and Peele star Jordan Peele.
Stay up to date with news from the 2017 Sundance Film Festival. Read the roundups from Day 1, Day 2 and Day 3.