Sundance Institute Brings $83.4 Million to Utah with 2015 Sundance Film Festival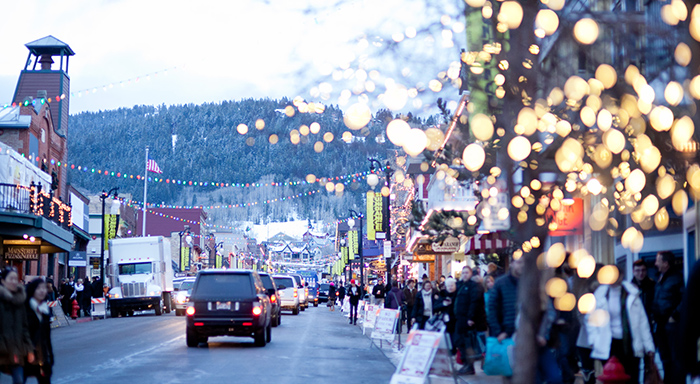 10-Day Event Generates $7 Million in State and Local Tax Revenue, Supports 1,350 Jobs
Festival Attracts a Younger Audience; Five-Year Average Economic Impact Continues to Grow; Generates Worldwide Media Exposure Valued at $66.7 Million
Park City, Utah — Sundance Institute today announced that its 2015 Sundance Film Festival, which took place in Park City, Salt Lake City, Ogden and Sundance, Utah in January, generated an overall economic impact of $83.4 million for the State of Utah, according to the independent annual economic and demographic study conducted by the University of Utah's Bureau of Economic and Business Research at the David Eccles School of Business (BEBR).
The Economic Report, posted in full on the Institute's website, also found that the 2015 Festival generated $7 million in state and local tax revenue; supported 1,350 jobs; and was attended by more than 46,000 people. Since 2010, the Festival has generated a cumulative impact of nearly $391 million, with an average annual impact of $78.1 million.
"As Utah's largest annual international event, the Sundance Film Festival, provides a significant boost to our economy and has become an undeniable showcase for the state's stunning landscape and business-friendly climate," said Gov. Gary R. Herbert. "The nonprofit Institute delivers value year-round, and year after year with important cultural and economic benefits for Utah residents."
Festival Attracts a Younger Audience
Though the Festival appeals to people of all ages, this year showed a noticeable increase in younger attendees. People between 19 and 25 years old increased to 14% of all Festival attendees, and the 26-to-35-year-old demographic accounted for an additional 23% of attendees.
Locally, the Institute's George S. and Dolores Doré Eccles Foundation Student Screenings Program grew to provide specifically programmed screenings and filmmaker conversations for over 5000 Utah students from 70 schools.
Sarah Pearce, Managing Director of Sundance Institute, said, "These numbers indicate a strong and growing interest among the next generation of film enthusiasts, who we work hard to engage. As a nonprofit working to inspire artists and engage audiences, we are pleased to be attracting younger audiences who care about film and will likely be interested in this important medium for a lifetime."
Festival Continues to Boost Utah Tourism
The Festival attracted 30,892 out-of-state visitors and 3,735 international visitors from 30 countries. Of the out-of-state attendees, 8,650 indicated this was their first visit to Utah, 27,185 said they traveled to Utah specifically to attend the Festival and 15,137 indicated they would visit Utah again during the next year – showing that the Festival's tourism benefits extend throughout the year.
Per-person spending averaged $1,348, with an average stay of six days. Total spending generated $28.9 million in lodging; $15 million in food and beverage (an increase of $1.2 million over the previous year); and $9.1 million in retail spending (an increase of $1.9 million over the previous year).
Building Audiences at Home and Abroad
Between the announcement of the film program in December 2014 through wrap-up articles in February 2015, the Festival generated more than 48,300 stories in print, online and on television. In total, publicity value from the Festival totaled more than $66.7 million. Over 1,130 press from 17 countries were accredited to attend and cover the Festival, including Argentina, Australia, Belgium, Brazil, China, Czech Republic, Denmark, France, Hungary, Italy, Indonesia, Japan, Mexico, Norway, Poland, Romania, Russia, Scotland, Serbia, Singapore, South Korea, Spain and Sweden.
The Institute's social media and website content strategy continues to expand to reach new audiences across the world. From December 1, 2014 to February 28, 2015, the Institute's website, Sundance.org, had more than 8.2 million page views and 1.2 million unique visitors from 224 countries. Top countries outside the United States included the United Kingdom, Canada, France and Australia. In addition, the Festival now has nearly 1.75 million fans and followers across Facebook, Twitter, Instagram, YouTube, Tumblr, Pinterest, Vine, Snapchat and Google+ platforms.