10 Controversial Movies that Came Out of Sundance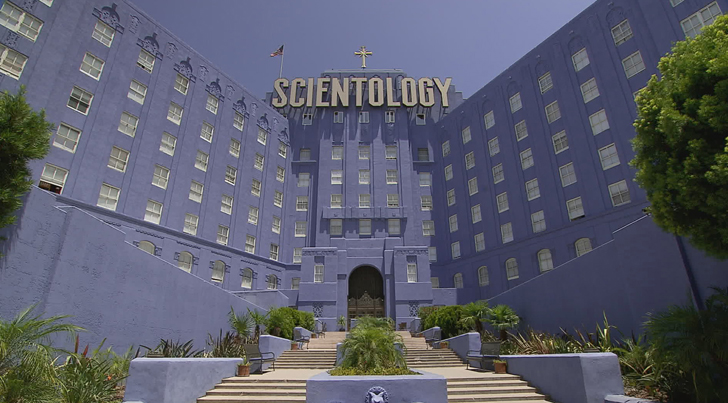 The Sundance Film Festival has been an annual haven for some of cinema's most controversial entries for decades. Here are ten movies that got people talking—and some that turned that buzz into awards.
1. Catfish
Before it added a crucial new term to the online dating lexicon and morphed into an MTV reality show, Catfish was the most buzzed-about doc at Sundance 2010. Telling the fascinating story of a unique long-distance romance, the movie's structure (in which the filmmakers seem to begin documenting the relationship before any occurrence strange enough to warrant such close attention) immediately raised questions of authenticity. It's still not entirely clear what's truth or what's fiction, and co-directors Ariel Schulman and Henry Joost's follow-up project, directing a pair of sequels to found-footage horror hit Paranormal Activity, has done little to quell speculation.
2. Going Clear: Scientology and the Prison of Belief
This doc—an expose on the religion and on star members like Tom Cruise and John Travolta, caused such a buzz that the Church of Scientology took out a full-page ad in the New York Times to disclaim it before it even premiered. HBO snagged the movie before the fest began, and it's continued to shock audiences with it's revelations.
3. Hounddog
Though it premiered in competition at the 2007 fest and starred Dakota Fanning at the height of her fame, this Southern gothic coming-of-age drama is the least acclaimed item on our list. The movie ignited an intense uproar over its most famous scene—in which 13-year-old Fanning's character is brutally raped. Fanning herself won some support: Roger Ebert compared her performance to Jodi Foster's in Taxi Driver.
4. Irreversible
Argentine auteur Gaspar Noé constructed this one-of-a-kind film in 2002, and today Irreversible is a touchstone of independent cinema, its intensity and inventiveness ensuring that it keeps coming up in conversations about violence, sex and sexuality in movies. The film tells a disarmingly simple story of rape and revenge in reverse&mdashlcommencing with a skull-cracking beatdown in a crowded nightclub and working its way back to the horrific act that inspired it and beyond.
5. Kids
Larry Clark's debut, scripted by future art-house favorite Harmony Korine (Gummo, Spring Breakers), depicts a day in the life of a handful of teenage Manhattan skate rats as they drink, smoke and screw their way toward oblivion. Though the storyline features an underage Chloë Sevigny contracting HIV as she loses her virginity, the 1995 cult hit's real provocation was its frank depiction of youthful sexuality and criminality, which earned the film an NC-17 rating and comparisons to child pornography.
6. Nymphomaniac
Lars von Trier's two-part drama arrived at Sundance with as much art-house hype as a movie can get, simultaneously stirring up the same sort of accusations of exploitation and misogyny that have dogged von Trier throughout his career. Things may have been more tightly focused this time, with the movie following a woman named Joe (Charlotte Gainsbourg) as she chronicles a life of sexual addiction and extreme masochism.
7. Roman Polanski: Wanted and Desired
Legendary film director Roman Polanski hasn't set foot in the United States in over 35 years. Marina Zenovich's 2008 documentary examines the infamous statutory rape case and the following chain of events that led to the filmmaker fleeing the country. The movie was hailed as compelling, taking home two primetime Emmys and a Sundance editing award, but it has been accused of painting too sympathetic a portrait of the confessed rapist.
8. Searching for Sugar Man
This beloved Swedish doc is the only released work of director Malik Bendjelloul, who committed suicide a year after Searching for Sugar Man took home top prizes at both the BAFTAs and the Academy Awards. The piece elides around the reality of its rockstar subject's career to construct an inspiring, but not entirely honest, wish-fulfillment narrative in which struggling unknown musician Rodriguez suddenly learns he's been a best-selling, mysterious megastar in South Africa for years and visits the nation to wild acclaim. That's all true, but Rodriguez had already knowingly experienced similar levels of fame and success in Australia long before.
9. Spanking the Monkey
David O. Russell's debut feature is a seriously twisted, micro-budget black comedy about a college graduate (Jeremy Davies) grounded at home when his young mother (Alberta Watson) breaks a leg while her husband is preparing for an extended business trip. Davies and Watson get close… and then they get too close. Spanking the Monkey started discussions at Sundance and launched Russell's career as that rarity: a truly transgressive sex comedy.
10. Teeth
Mitchell Lichtenstein's 2007 black comedy horror film constructs a feminist fable from an old urban legend: the so-called vagina dentata, a rare deformity which gives teenage abstinence spokeswoman Dawn (Jess Weixler) a unique means to defend herself against assault. Graphically sexual and smartly funny, Teeth lets its heroine set herself apart from the usual scream queen by embracing her horrifying situation and going on the offensive against the monsters in her life.
Want more Sundance Film Festival favorites? Here's what you have to see from the 2015 fest!