The Sundance Springboard: 10 Actors to Watch Out For at the 2014 Sundance Film Festival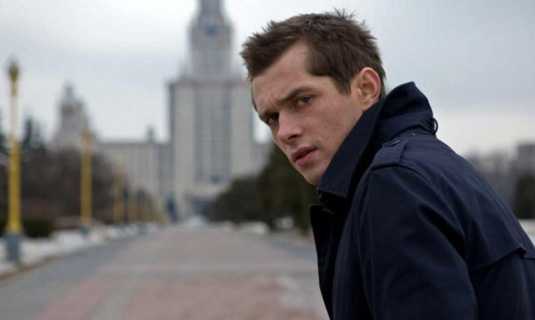 BY TAYLOR LINDSAY 
Brit Marling, Elizabeth Olsen, Edward Burns, Terrence Howard and Gabourey Sidibe all came to Park City as relative unknowns and emerged as highly sought-after talents. With the 2014 edition of the Sundance Film Festival launching tomorrow, the springboard is loaded. Here's Indiewire's picks for the 10 actors to watch this year.
Abdikani Muktar (FISHING WITHOUT NETS)
Why You May Know Him: Chances are you don't. Muktar starred in FISHING WITHOUT NETS when it was a little-known short film, released in Kenya in 2012. It went on to win the Grand Jury Prize in Short Filmmaking at Sundance in 2012. It was next seen in 2013 at the War on Screen International Film Festival in France.
What Sundance Could Mean for Him: The original short film was shot in East Africa using Somali non-actors — if the film is a hit, Muktar will be considered a non-actor no more. Given that CAPTAIN PHILLIPS gave a huge boost to Somalian Barkhad Abdi (who starred as the eerily threatening pirate leader), this story told from pirates' perspectives might do something similar for Muktar — you never know.
What's Next: Nothing charted, but we'll see after Sundance.
Astrid Berges-Frisbey (I ORIGINS)
Why You May Know Her: The trilingual stunner has starred in a series of French films since 2008, but you probably know her from PIRATES OF THE CARIBBEAN: ON STRANGER TIDES (2011) as Syrena the mermaid. Shortly after in 2012, she appeared in THE SEX OF THE ANGELS (originally EL SEXO DE LOS ANGELES) as the lead's girlfriend.
What Sundance Could Mean for Her: After PIRATES, Berges-Frisbey was in one French and one Spanish film — this is her second on-screen English role. I ORIGINS should be a seamless success for her, as it looks like she's used to playing the love interest. She's also no stranger to the drama genre, and given that this film is a drama sci-fi about a molecular biologist, her presence promises to add a satisfying romantic dimension. America will likely fall in love — there's always a demand for lithe and sultry.
What's Next: There's talk of the mermaid returning for a sort of reprisal role in PIRATES OF THE CARIBBEAN: DEAD MEN TELL NO TALES in 2016. But that's a long way off — expect to see her surfacing all over the world in the meantime.
Grigoriy Dobrygin (A MOST WANTED MAN)
Why You May Know Him: This Russian actor is the stuff of Youtube fangirl montages. The roguish 27-year-old stars in a series of Russian action films filled with cars, guns, and grisly extremities. At the Berlin International Film Festival in 2010, he won an award for Best Actor for his role in HOW I ENDED THIS SUMMER(KAK YA PROVEL ETIM LETOM). He was last seen in 2012 when he starred in ATOMNYY IVAN, an uncharacteristic Russian Romance flick (probably a stab at CV diversity here). But he's by no means finished with the thriller genre.
What Sundance Could Mean for Him: This is a huge charge forward for Dobrygin. In his first English thriller, he stars in A MOST WANTED MAN as the most wanted man, alongside Rachel McAdams, Phillip Seymour Hoffman, and Robin Wright. From author John le Carre of Tinker Tailor Soldier Spy,  Hoffman and crew race to uncover Dobrygin's identity: victim, villain, extremist, or thief? Regardless of which, it's probably his big breakout role.
What's Next: We'll see more of Dobrygin later this year in adventure-thriller BLACK SEA alongside Jude Law. He also stars in currently-filming TERRITORIYA another Russian drama.
Read more at Indiewire: The Sundance Springboard: 10 Actors to Watch Out For at the 2014 Sundance Film Festival