The 10 Films That Should Sell Big At This Year's Sundance Film Festival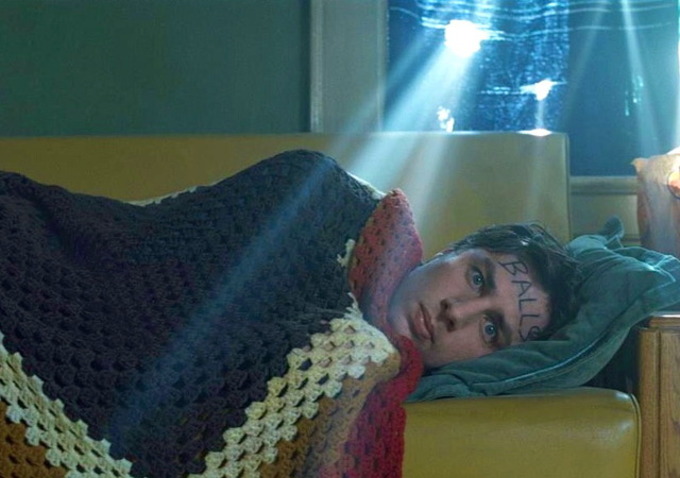 BY PETER KNEGT, ERIC KOHN AND NIGEL M. SMITH 
With the 2014 Sundance Film Festival kicking off tonight, the quality of this year's lineup will gradually emerge in our daily coverage. However, for buyers at the festival, the question is less about the quality of various movies and more about their marketability. While the festival runs ten days, only a handful of movies in the main lineup have generated serious interest for distributors at this early stage. Here's a look at ten contenders.
COLD IN JULY
Why It Should Sell Big: Director Jim Mickle's cannibal shocker WE ARE WHAT WE ARE was the toast of Sundance's midnight section last year before it went on to play at Cannes. Shifting genres slightly, Mickle's pulpy noir about the father of a burglar taking revenge on the man who killed him co-stars Michael C. Hall and Sam Shepherd, suggesting a moody showcase of great performances tied with a suspenseful story with broad accessibility.
FRANK
Why It Should Sell Big: The presence of Michael Fassbender is always helpful, even if its a very different different Michael Fassbender from what we're used to. In this dark comedy, he plays a musical genius with who wears a giant paper mache head.. Co-starring Maggie Gyllenhaal and Domhnall Gleeson, it could be the kind of quirky film that draws bidding wars.
LAGGIES
Why It Should Sell Big: A new movie from Lynn Shelton is always a welcome prospect, and LAGGIES finds the director working with her highest profile — and marketable — cast yet. Here Keira Knightley stars as a woman who, after her boyfriend (Mark Webber) proposes, lies about going on a business trip in order to spend time with her new teenage friend (Chloë Grace Moretz). It sounds like a promising premise, and having Knightley and Moretz on board should help sell it to buyers.
Read more at Indiewire: The 10 Films That Should Sell Big At This Year's Sundance Film Festival