Sundance Review: Keira Knightley and Sam Rockwell Charm in Lynn Shelton's LAGGIES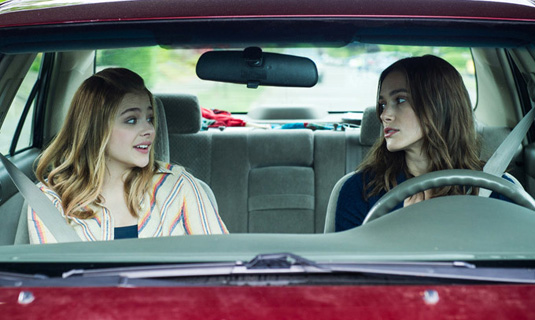 BY EMMA MYERS
Since making her Sundance debut with HUMPDAY in 2009, writer-director Lynn Shelton's steady output of work has accumulated into a distinctive brand. Always set in and around Seattle and starring either Mark Duplass (HUMPDAY) or Rosemary Dewitt (TOUCHY FEELY)—or, at her best, both of them (YOUR SISTER'S SISTER)—Shelton's films are distinguished by their improvisational style and a tone that lies somewhere between laid back and extremely uncomfortable. Her latest film, LAGGIES, marks the first time she's directed a film whose script she didn't personally pen.  Although the story by Andrea Seigel is more tightly constructed (and much more neatly wrapped up) than Shelton's own improvised scripts, the story of arrested development in extremis fits neatly into the director's oeuvre.
The grainy high school prom video that accompanies the film's opening credits establishes from the outset the extent to which Keira Knightley's Megan is stuck in her own past. Now 28, she lives with her high school sweetheart (Mark Webber) and works as a sign holder for her overly doting father (Jeff Green) despite having earned a master's degree in counseling. Although she can no longer relate to them, Megan still hangs out with the now cringe-worthy coterie of females seen in the video, all of whom seem to be getting married, pursuing careers, and having babies (the first of which is to be blessed with the name Juppiter — yes, with two P's).
When her boyfriend proposes at her friend's over-the-top saccharine wedding, Megan panics and uses the excuse of an urgent bridesmaid's errand to escape to the grocery store for a moment's peace. It's here that she encounters the teenaged Annika (Chloe Grace Moretz), who convinces Megan to buy booze for her and her underage friends. Transported back to her own youth, Megan complies and winds up getting trashed curbside with the pack of adolescents instead of returning to the wedding party.
Read more at Indiewire: Sundance Review: Keira Knightley and Sam Rockwell Charm in Lynn Shelton's LAGGIES