Sundance 2014 Wrap: Discoveries, Disappointments, Breakouts & Awards Contenders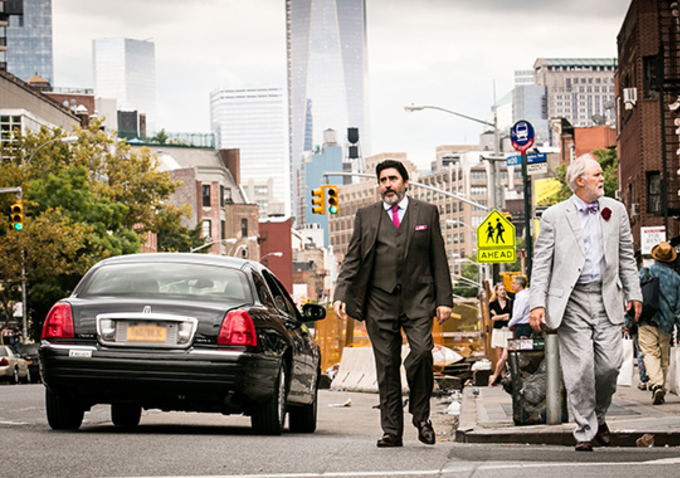 BY ANNE THOMPSON AND BETH HANNA
The Sundance Film Festival is a crucible for industry trends and finding emerging talent. Festival watchers tend to focus on the weak economic prospects for many of the films showcased in Park City. The independent marketplace is slowly evolving, but there was plenty to see. So what if no one film galvanized the festival the way BEASTS OF THE SOUTHERN WILD and FRUITVALE STATION did in recent years? The festival probably erred in starting off with its best offering, jazz thriller WHIPLASH. No other film topped the buzz generated by this one.
While established filmmakers such as Michael Winterbottom (sequel THE TRIP TO ITALY) and THE GUARD's John Michael McDonagh (Fox Searchlight pick-up CALVARY) are returning with mature work, the festival is crammed with agents, managers, producers and execs looking for the next Miles Teller or Shailene Woodley (who both returned in new films) and the next director to watch. Who did they find? See below.
Sundance is the land of strong documentaries, many of which go on to compete in awards season. This year was no exception, as Rory Kennedy debuted her best film to date, LAST DAYS IN VIETNAM, a thrilling portrait of the military heroes who helped to evacuate at-risk South Vietnamese before the advancing Viet Cong arrived in Saigon. Alex Gibney explored Nigerian superstar Fela Kuti in colorful music biodoc FINDING FELA, and Steve James brought audiences to tears as they shared their grief over losing film critic Roger Ebert in LIFE ITSELF. Other top-notch docs we consumed this week include Katy Chevigny and Ross Kaufman's E-TEAM, Edet Belzberg's WATCHERS OF THE SKY and Todd Miller's DINOSAUR 13.
Read more at Indiewire: Sundance 2014 Wrap: Discoveries, Disappointments, Breakouts & Awards Contenders