Sundance Institute Announces Nine Films and Art House Theaters for Sundance Film Festival USA on January 30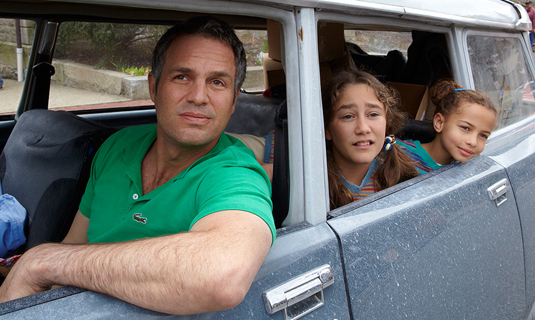 Sundance Institute Announces Nine Films and Art House Theaters for
Sundance Film Festival USA on January 30
Ann Arbor, MI | Boston, MA | Chicago, IL | Houston, TX
Nashville, TN | Orlando, FL | San Francisco, CA | Seattle, WA | Tucson, AZ
Park City, UT — Sundance Institute announced today the films from the 2014 Sundance Film Festival that will each screen in one of nine independent theaters in cities across the country on January 30 as part of the Sundance Film Festival USA initiative. These audiences will share in the excitement of discovery of a film fresh from its world premiere at the 2014 Festival and hear directlyfrom the filmmaker during a pre-screening introduction and post-screening Q&A. The filmmaker travel to these cities is courtesy of the Festival's Official Airline Sponsor, Southwest Airlines.
John Cooper, Director of the Sundance Film Festival, said, "Year-round audiences and arthouse theaters are vital parts of the independent film community, and our Sundance Film Festival USA initiative allows us to extend the energy and excitement of the Festival to them."
Tickets for each screening will be available through that theater's box office.
Ann Arbor, MI — The Michigan Theatre www.michtheater.org
Infinitely Polar Bear / U.S.A. (Director and screenwriter: Maya Forbes) — A manic-depressive mess of a father tries to win back his wife by attempting to take full responsibility of their two young, spirited daughters, who don't make the overwhelming task any easier. Cast: Mark Ruffalo, Zoe Saldana, Imogene Wolodarsky, Ashley Aufderheide.
Boston, MA — Coolidge Corner Theatre www.coolidge.org
WHITEY: United States of America v. James J. Bulger / U.S.A. (Director: Joe Berlinger) — Infamous gangster James "Whitey" Bulger's relationship with the FBI and Department of Justice allowed him to reign over a criminal empire in Boston for decades. Joe Berlinger's documentary chronicles Bulger's recent sensational trial, using it asa springboard to explore allegations of corruption within the highest levels of law enforcement.
Chicago, IL — Music Box Theatre www.musicboxtheatre.com
Happy Christmas / U.S.A. (Director and screenwriter: Joe Swanberg) — After a breakup with her boyfriend, a young woman moves in with herolder brother, his wife, and their 2-year-old son. Cast: Anna Kendrick,Melanie Lynskey, Mark Webber, Lena Dunham, Joe Swanberg.
Houston, TX — Sundance Cinemas Houston www.sundancecinemas.com
Cold in July / U.S.A. (Director: Jim Mickle, Screenwriters: Jim Mickle, Nick Damici) — After killing a home intruder, a small town Texas man's life unravels into a dark underworld of corruption and violence. Cast: Michael C. Hall, Don Johnson, Sam Shepard, Vinessa Shaw, Nick Damici, Wyatt Russell.
Nashville, TN— Belcourt Theatre www.belcourt.org
Low Down / U.S.A. (Director: Jeff Preiss, Screenwriters: Amy Albany, Topper Lilien) — Based on Amy Jo Albany's memoir, Low Down explores her heart-wrenching journey to adulthood while being raised by her father, bebop pianist Joe Albany, as he teeters between incarceration and addiction in the urban decay and waning bohemia of Hollywood in the 1970s. Cast: John Hawkes, Elle Fanning, Glenn Close, Lena Headey, Peter Dinklage, Flea.
Orlando, FL — Enzian Theater www.enzian.org
Little Accidents / U.S.A. (Director and screenwriter: Sara Colangelo) — In a small American coal town living in the shadow of a recent mining accident, the disappearance of a teenage boy draws three people together—a surviving miner, the lonely wife of a mine executive, and a local boy—in a web of secrets. Cast: Elizabeth Banks, Boyd Holbrook, Chloë Sevigny, Jacob Lofland, Josh Lucas.
San Francisco, CA — Sundance Kabuki Cinemas www.sundancecinemas.com
Camp X-Ray / U.S.A. (Director and screenwriter: Peter Sattler) — A young woman is stationed as a guard in Guantanamo Bay, where she forms an unlikely friendship with one of the detainees. Cast: Kristen Stewart, Payman Maadi, Lane Garrison, J.J. Soria, John Carroll Lynch.
Seattle, WA — Sundance Cinemas Seattle www.sundancecinemas.com
The Skeleton Twins / U.S.A. (Director: Craig Johnson, Screenwriters: CraigJohnson, Mark Heyman) — When estranged twins Maggie and Milo feel that they're at the end of their ropes, an unexpected reunion forces them to confront why their lives went so wrong. As the twins reconnect, they realize the key to fixing their lives may just lie in repairing their relationship. Cast: Bill Hader, Kristen Wiig, Luke Wilson, Ty Burrell, Boyd Holbrook, Joanna Gleason.
Tucson, AZ — The Loft www.loftcinema.com
Young Ones / U.S.A. (Director and screenwriter: Jake Paltrow) — When a series of events is set into motion, altering his young lifeforever, Jerome is forced to make choices that no child should ever have tomake. Cast: Michael Shannon, Nicholas Hoult, Elle Fanning, Kodi Smit-McPhee.