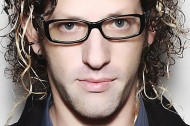 RECTIFY composer Gabriel Mann discusses supporting a subtle story and working in different genres through other shows like Modern Family and Arrested Development.
Q: What does RECTIFY's score say about the show?
A: I hope that it's actually not saying a whole lot. The characters in RECTIFY are so carefully drawn that my job really is to support what they're saying, doing, viewing. I guess you could say that the music in general is about the overall feeling of Daniel's situation, his emergence from prison and the starkness and the loneliness of that experience. I mean, the music's not all stark and lonely. There are moments of levity and beauty. I hope the music is not telling us too much, rather than just supporting and reacting to the characters and the town and the family relationships.
Q: Say you're composing for a specific scene. Do you work from the script, from a rough cut or something else?