Thelma & Louise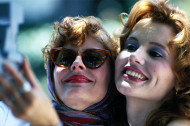 Twenty-five years ago, Thelma (Geena Davis) and Louise (Susan Sarandon) sailed over the Grand Canyon and into movie history.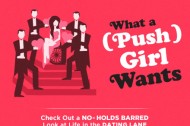 Don't get freaked out by the title of this chapter – it's not everyday that Christina Aguilera and a pre-wigged out Amanda Bynes can be referenced at the same time! But seriously, with the exception of Auti, who is married to the perfectly be-dimpled Eric, our girls are all looking for that special someone who will knock their wheels off.
And you don't have to be a Calvin Klein model to catch their eye. Grab your chemistry set, put some Aretha Franklin on and have some R-E-S-P-E-C-T.