THE WIND THAT SHAKES THE BARLEY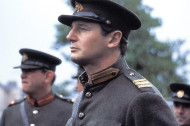 Want to learn more about Ireland's Easter Rising before catching REBELLION on SundanceTV? Here are some movies we recommend.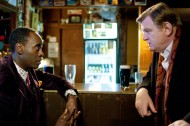 St. Patrick's Day falls on a Saturday this year (which means I won't have jump over any drunk teenagers to get to work in Manhattan). I'm not sure what you've got planned, but I'm guessing it involves booze, unlike how they celebrate it in Ireland…with church, tea and maybe booze. I tend to stay indoors every March 17th. The world just isn't safe for red headed ladies to roam the streets on St. Patrick's day. Instead, I'll be watching some of my favorite Irish films. Right after I watch this awesome Guinness commercial celebrating the genteel world of dog herding (again) and right before I don't buy Nike's new sneakers terrorized Irish civilians.