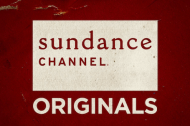 SUNDANCE CHANNEL AND ENTERTAINMENT WEEKLY
PRESENT NEW ORIGINAL NON-FICTION SERIES
"THE WRITERS' ROOM"
Ever Wonder How Good TV Becomes Outstanding?
Sundance Channel And Entertainment Weekly Will Show You.
Pasadena, CA – January 5, 2013 –Sundance Channel announced the greenlight of new original non-fiction series THE WRITERS' ROOM.  Presented by Sundance Channel and Entertainment Weekly, the six episode half-hour series will take viewers where they have never been before—inside the writers' rooms of the television shows that are defining pop culture today. The announcement was made today by Sarah Barnett, Sundance Channel General Manager. The series is slated to premiere during the second half of 2013.