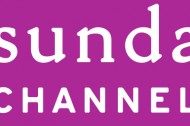 SUNDANCE CHANNEL'S SERIES CHRONICLING THE HISTORY OF POP CULTURE PHENOMENA:
SIX NEW EPISODES BEGINNING JUNE 7TH AT 10 PM
Six New Episodes Range from "Street Eats" to "Sex Symbols" to "The Undead".
New York –May 10, 2011 – From the foods we love to eat to the mythical creatures that love to eat us, Sundance Channel's LOVE LUST will take on our guiltiest pleasures this summer, including the undead (vampires, zombies, etc.), social networks, sex symbols and secret societies. Airing Tuesdays nights, beginning June 7th at 10 pm ET/PT, each hour-long episode of LOVE LUST provides a definitive and entertaining account of how life's cultural innovations progress from novelty to ubiquity.
The series kicks off the first of six new episodes on June 7th at 10pm et/pt with "Street Eats," a delicious account of the world's oldest and most beloved way to dine: on the street. Our experts chew on the savory history of the food trucks and sophisticated finger foods that have helped build communities and bring people together of every ethnicity and viewers will meet the surprising people that helped cook up the our cultural melting pot and the modern day pioneers that are elevating street food from grunge to gourmet.
The first installment of LOVE LUST debuted on Sundance Channel in February 2011, kicking off fashion week with stories of iconic sartorial staples like the "Bikini," and "The Little Black Dress." Four hour-long episodes unraveled the origin, and stitched together the evolution of various fashion must-haves.