speed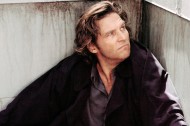 If "Fearless," "127 Hours," and "Open Water" tell us anything, it's that staying home isn't always a bad idea.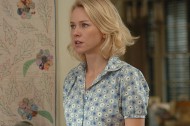 These films take the timeless hostage scenario to a whole new level of twisted—where cannibals play mind games with cops, psychotic killers take the form of fan girls and snipers, bombs are on buses and vampire strippers are a thing. Our list of demented hostage films isn't for the faint of heart.
1. Funny Games
When two deranged young men take a family hostage in their home, they're forced to engage in a slew of savage games in order to stay alive. Naomi Watts' and Michael Pitt's grueling performances—loving, brave mother and perverse, psycho killer, respectively—and a thrilling, fourth-wall breaking scene make the movie well worth enduring the horrors.
2. Silence of the Lambs
FBI trainee Clarice Starling (Jodi Foster) is drawn into a game of wits with one villain behind bars (the Hannibal Lector), while pursuing another serial killer, "Buffalo Bill," on the loose. When Bill takes a new victim hostage, Starling's race against the clock begins. She must get the information she needs from the cryptic psychopath Hannibal (cue the mind games) to apprehend Bill before he murders his prey.
Jason Kottke has a great post that compiles a bunch of videos of people and things going exceptionally fast, including BASE jumpers in wingsuits, a French TGV train, and two skateboarders on powder-blue suits, below: Adam Kimmel presents: Claremont HD from adam kimmel on Vimeo. [more at kottke.org.]