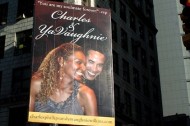 photo via NY Daily News
Scientists say too much sex (with you supporting your weight on your hands) can cause carpal tunnel syndrome. So switch it up, people!
In the wake of rumors that Tiger Woods' is seeking help at an addiction center, sex therapists, professors, and psychologists are left pondering whether sex addiction really exists.