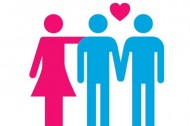 Sundance Channel announced today that the second
season of the hit series "Girls Who Like Boys Who Like Boys" will be set in
Nashville, Tennessee. New episodes of GIRLS WHO LIKE BOYS WHO LIKE BOYS are slated to premiere in late 2011.
These dynamic and dramatic southern women are eschewing tradition with a rebel
yell and partnering up with their gay BFFs – sharing laughter, love and support
with one another as they experience life's big milestones.