Samuel L. Jackson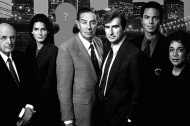 Philip Seymour Hoffman, James Earl Jones and Samuel L. Jackson are the frontrunners.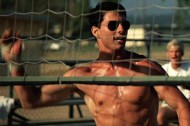 British-born Hollywood director Tony Scott (brother of fellow filmmaker Ridley) died this past Sunday when he jumped from a bridge in Los Angeles. We didn't know the man so we can remember him only through some of our favorite moments that he directed on the screen (well, at least, our favorite sex-related moments)…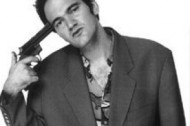 On December 1, Quentin Tarantino will get roasted by a bunch of inglourious so-and-sos at New York's Hilton hotel, and I'm betting big bucks he'll be a totally broken man, ready for the human trash heap, by the end of it. After all, Friars roasts are those splashy affairs where costars, comics, and "friends" take the podium to decimate you with personally attained humor and hilarious potshots gleefully derived at your superstar expense.