RJ Mitte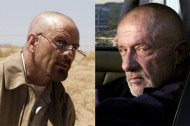 Words of wisdom gleaned from Vince Gilligan, Bryan Cranston, Giancarlo Esposito, Betsy Brandt, Jonathan Banks and RJ Mitte.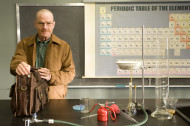 You may be surprised which "Breaking Bad" scenes are the top picks for Bryan Cranston, Anna Gunn, Betsy Brandt, RJ Mitte and Aaron Paul.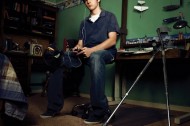 A 2011 study found that less than one percent of regular characters on scripted shows were disabled, and that number was falling. That's pretty remarkable when you consider that approximately 20% of the population is disabled; talk about some disproportionate representation in pop culture. And it gets worse: Most disabled characters are not even played by people with disabilities. The practice of using nondisabled actors in disabled roles is known as "cripface," and it's a serious problem in Hollywood. That's why actors like RJ Mitte, who plays Walter Jr. on Breaking Bad — premiering this Sunday — are especially important.