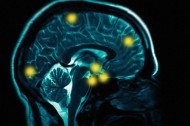 Sometimes sex is a private matter, and other times, as we see in the news this week, it's intricately tied to politics, money, technology, your cellphone records — even local parking regulations!
In a ground-breaking move, the government rules that transgender people are protected from bias in the workplace.
For the 2012 races, the Gay and Lesbian Victory Fund aims to elect an out member to every state legislature.