Pi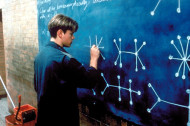 "The Imitation Game," "Pi," "Real Genius," and "The Theory of Everything" are movies that count.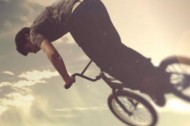 Pi from Thomas Blanchard on Vimeo.
It is Gay Pride month and what better way to get gayer on SUNfiltered than by watching hotties jumping on their bikes. This film is romantic and beautiful and just sexy enough. It shows off the beauty and form of the athletes and makes me very excited for summer! Kudos Thomas Blanchard.