PHONE BOOTH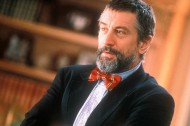 Need to put a positive spin on less-than-positive situation? Might we suggest…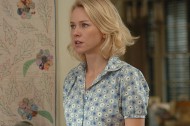 These films take the timeless hostage scenario to a whole new level of twisted—where cannibals play mind games with cops, psychotic killers take the form of fan girls and snipers, bombs are on buses and vampire strippers are a thing. Our list of demented hostage films isn't for the faint of heart.
1. Funny Games
When two deranged young men take a family hostage in their home, they're forced to engage in a slew of savage games in order to stay alive. Naomi Watts' and Michael Pitt's grueling performances—loving, brave mother and perverse, psycho killer, respectively—and a thrilling, fourth-wall breaking scene make the movie well worth enduring the horrors.
2. Silence of the Lambs
FBI trainee Clarice Starling (Jodi Foster) is drawn into a game of wits with one villain behind bars (the Hannibal Lector), while pursuing another serial killer, "Buffalo Bill," on the loose. When Bill takes a new victim hostage, Starling's race against the clock begins. She must get the information she needs from the cryptic psychopath Hannibal (cue the mind games) to apprehend Bill before he murders his prey.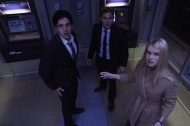 The world of film is changing. For one thing, there's not much actual film anymore. The future is digital; more and more, it's streaming on our computers, too. Every week in FYIVOD, we survey the landscape online movies to bring you a snapshot of what's available. This week, we're looking at claustrophobic horror movies. Don't go in there! And definitely don't close that door! And whatever you do, don't turn on that light!!
THIS WEEK'S THEME: Claustrophobic Horror