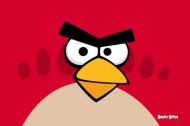 Study shows that female online gamers have – gasp! – more sex than women who don't play games. Also, more than half of online gamers are women. (We're assuming the researchers checked to make sure the respondents weren't teen boys pretending to be sexed up women!)
Stephen King nominated for this year's Bad Sex Award in the U.K.
Study shows regular sex may be the key to seniors' happiness. Also, food makes them not feel hungry and water helps quench their thirst….