ONCE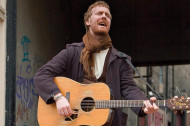 Did you know that "Once," "Four Weddings and a Funeral" and "Man on a Wire" got their start at Sundance?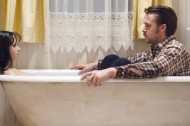 Yeah, yeah, yeah–we've heard it all. This is the 21st century: Flowers and chocolate and happily every after are out; booty calls and friends with benefits are in.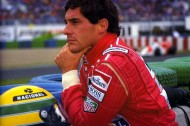 Every week there are dozens of film news stories. Every week, we read them all and bring you the five most important ones in the single most important blog post you'll ever read (today [at this moment]).
1. Documenting Big Changes for the Best Documentary Oscar
Every year the movies that do and do not get nominated for the Best Documentary Academy Award become a huge source of contention. In 2011, popular and acclaimed documentaries THE INTERRUPTERS, SENNA, and BEING ELMO — and JUSTIN BIEBER: NEVER SAY NEVER, cried ten thousand beleaguered Beliebers — all missed the doc Oscar shortlist. To rectify the situation, the Academy announced this week they are overhauling the nomination process for the Best Documentary category: among the changes, films will now need a one-week commercial release in New York and Los Angeles and a review from the New York Times or Los Angeles Times. Hopefully these changes will help the best and most important docs get the recognition they deserve and we'll never hear about Oscar documentary controversies again. On the other hand, you never say never. [Indiewire]