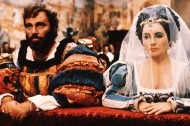 Through our friend, Lynn Harris, writer, co-creator of Breakup Girl, and now communications strategist for something called Breakthrough, we heard about a "Rewrite the Ending" contest (which ended last month):
Show of hands- How many of you wish that:
- Andy (Pretty in Pink) had ended up with Ducky?
- After Willy dies (Death of a Salesman), his wife gets a great sales job without having to play the "poor widow" card?
- When Simran's father finally releases her hand (Dilwale Dulhania Le Jayenge), she runs for the train to Goa and finds happiness on her own?
- Ariel (Little Mermaid) had kept her voice and won American Idol.
In other words: How often have you been enjoying a book, movie, play, or TV episode…when all of a sudden things take a turn for the sexist, misogynist, needlessly violent, or worse? Have you ever wished you could jump into a story, shout at the characters, grab the pen (or keyboard) of the writer, and make it turn out the way you think it should?
Of course we have! So I (Lo) entered the contest (you could do it via Twitter, Facebook or email, from 140 characters up to a couple hundred words). Here was my entry: