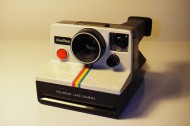 After more than a decade in the sex writing biz, we have seen our share of sexual gimmicks come and go. Today, we would like to highlight ten perennially under-praised sex acts. Think of it as under-doggie-style! (See yesterday's post for the Top 10 Most Overrated Sexual Acts).
Using lube. It's not a crutch, it's not "insulting" or "slutty" or "presumptuous" to keep some in your nightstand, and it makes sex better for everyone. What's not to love?
Manual sex. A.k.a. "hand jobs," though we think that calling it that undermines all the heavy lifting they're capable of doing in the bedroom. And look, Ma, no STDs!