johnny ray gill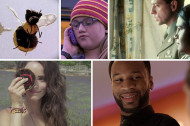 This month's featured shorts include films from Ray McKinnon, Aden Young, Abigal Spencer, Sean Bridgers and Johnny Ray Gill.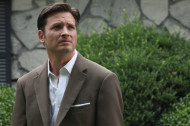 Check out what production designer Dave Blass, writer Kate Powers, and actors Johnny Ray Gill, Kim Wall, J.D. Evermore and Jayson Warner Smith had to say.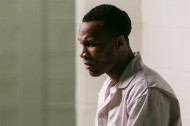 Johnny Ray Gill, who plays Kerwin Whitman on RECTIFY, talks about his emotional scene with Aden Young, the challenges of shooting in a jail cell and tapping into your nerdy side.
Q: Kerwin and Daniel become close friends in prison. Is it weird when your costar is on the other side of a wall?
A: Yeah, it can be. You have a camera right up against your face and then you have a wall that's right up next to you, so you really get an idea of how restrictive it is to live in one of these rooms and how few places there are to go. I almost found myself sectioning off the room, saying okay this is the living room, this is the dining room, this is where he reads his books, this is where he goes to recess and all these other things. But it can be claustrophobic until they move the walls and say "take five." [Laughs]
Q: You were actually a very studious kid who grew up in Portland, Oregon. What did you do to tap into the mindset of a convict? What kind of research did you do to prepare for the role?